Electrical Wiring
No Service Charges & Free Estimates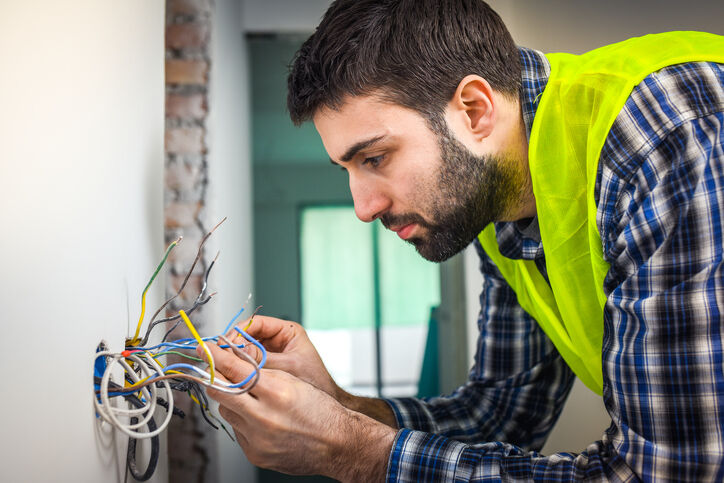 Do you need the wiring in your property inspected or replaced? Or are you building a home and need electricity? Neighborhood Electric Inc. can help! Neighborhood Electric Inc. has been helping people service their electrical needs in a cost-effective and timely manner for 17 years, and we are ready to get started helping you.
10% OFF
New Customer Special
Expires 12/31/2023
---
Call for a Quote!
---
★★★★★
"Called Lenny today about a wiring problem I was having... And in a very professional way Lenny was able to assist me in fixing my problem.. Highly recommend 👍🏼"
- Andrea B
Neighborhood Electric Inc. Can Keep Your Property Up to Code
Whether you need wiring completed in your home renovation project or are upgrading from knob & tube wiring, Neighborhood Electric Inc. has the knowledge to help. Building codes dictate the materials required for electrical projects of any size, as well as outlining the approved installation methods. Serving the area since 2006, Neighborhood Electric Inc. knows the ins and outs of local building codes and will take care of your project from permit application to final inspection.
Why Call Neighborhood Electric Inc.?
All wiring needs to be carefully installed, whether in outlets and appliances, heating units or phone jacks. The expert electricians at Neighborhood Electric Inc. are ready to serve your needs, with industry knowledge, experience, and expertise to get the job done well the first time. Neighborhood Electric Inc. staff also handles electrical repairs of any size, correcting amateur mistakes and fixing damaged wiring and other electrical components. All projects completed by the and selected and carefully trained staff of Neighborhood Electric Inc.. Be confident that your new wiring will be safe and reliable for years to come by hiring Neighborhood Electric Inc. to handle the job. All projects details will be managed well, from the smallest elements to the overall design.
For wiring projects large and small, call Neighborhood Electric Inc. and trust in the company's extensive knowledge, trained electricians and solid service reputation. Call (631) 319-7319 and arrange for a free estimate on your electrical wiring needs.
---
Call for Fast FREE Quote
---